Our Facilities
The facilities at the Reproducción Bilbao laboratory have been designed as Cleanrooms, following GMP criteria and applying solutions required for critical aseptic processes. Both the design and distribution of every room and facility have been made under this criteria.
This way, the inside air is of optimal quality. The number of suspended particles inside the lab is controlled through a complex system of air filters. Our facility has a system that eliminates volatile organic components and possible hydrocarbon residues that come from external pollution. Thanks to this, the indoor air quality in the laboratory work area is of high purity. The entire lab and its associated operating room have a system for controlling air pressures so that possible contaminants from the transit of people and materials don't enter the work zones.
The materials chosen for the interior architecture are those used for construction of critical areas. They're non-porous, they don't emit particles and have a sealed finish due to the sealing of all internal joints.
Our Equipment
Patients should know the equipments used in every assisted reproduction center. Advanced equipment and professional experience are the best combination for a guaranteed success.
Cryopreservation of Gametes and Embryos
The cryopreservation of both gametes and embryos is a procedure that allows ovocyte, sperm or embryo conservation obtained from in vitro fertilization cycles for later use.
The technique used for ovocyte and embryo cryopreservation is vitrification. It is an ultra fast freezing technique that prevents ice from forming during the freezing process and therefore eliminates possible embryonic damage. It offers a high survival rate of both the embryos and ovocytes, with a pregnancy rate of cryopreserved embryos comparable to that obtained from fresh embryos.
All the cryopreserved material is stored at -196¼ ºC in tanks specifically designed for it and which are properly identified.
There is also the possibility of cryopreservating ovarian and testicular tissue.
Video Time-lapse Systems (Embryoscope+™)
Reproducción Bilbao has incorporated the Embryoscope+™ incubator from the very start for the benefit of our patients. This incubator incorporates a "time-lapse" system that allows uninterrupted embryo culture, maintaining physiological conditions required by the embryo in vivo with the possibility of capturing images of embryonic development. This way, removing the embryos from their optimal culture conditions in order to evaluate the development won't be necessary. This system provides much more stable culture conditions, so we obtain embryos of higher quality. Not having to extract the embryos from the incubator implies no changes in temperature or humidity. Thanks to its time-lapse recording system, it provides much more information on the embryo, which helps detecting morphological and embryonic division anomalies that would otherwise go unnoticed in a conventional incubator.
Now we're taking a bigger step forward by incorporating the new Embryoscope+™. It's another time-lapse incubator but with greater capacity. It also has additional improvements over the previous Embryoscope and is unique in Euskadi and all neighboring communities. Therefore, our center is the first to offer this new system to our patients in a systematic way.
To carry out the Intracytoplasmic Sperm Injection (ICSI) we have an inverted microscope (Nikon eclipse Ti) coupled to a microinjection system and a thermoheated plate that allows the ICSI to be performed while maintaining the optimal temperature conditions for the gametes while they are out of the incubator.
IMPORTANCE OF HAVING WITNESS SYSTEM™
One of the patient's biggest fear when they're going to transfer embryos from an assisted reproduction treatment is knowing if it's actually theirs. "Could they have gotten confused?"
Controls are very strict during an assisted reproduction treatment and are usually done by more than one person. However, new control systems have been developed in order to increase security during the process.
Witness® consists of a system of bar codes and digital readers associated with a card that patients have during treatment. It won't allow embryo transfers if the bar codes don't correspond with the one on the patient's card reader. The same happens with semen and ovocyte samples.
The system also collects all of the cycle's information, so we can know what is happening in the in vitro fertilization laboratory at all times.
This way, patients can be completely certain it's theirs.
The digital identification of patients and their corresponding samples is mandatory in some countries such as the United Kingdom.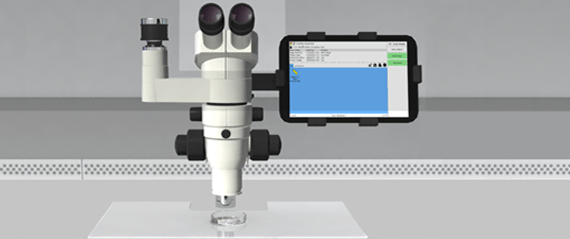 Micromanipulation systems (LASER)
Reproducción Bilbao's In Vitro Fertilization Laboratory is equipped with the Saturn 5 Active™ laser system. It allows embryonic biopsies to be carried out safely, minimizing any possible damage to the embryo due to the fact that it breaks the zona pellucida in a fast and automated way. We can draw a curve along the zona pellucida and select the diameter and number of laser pulses that we need in order to obtain an optimal rupture that allows a cell biopsy with minimum embryo damage.
This system allows us to offer our patients treatments that involve embryonic biopsy in d+3 of embryonic development, trophectoderm biopsy in blastocyst stage or safe Assisted hatching.
Flow cytometer MACSQuant Analyzer 10
The flow cytometer allows cell sorting and separation in different areas. This technology works as a support for different lines of research such as the quantification of apoptotic sperm percentage, (after failed fertilization processes) the separation of different lymphocyte populations useful in recurrent pregnancy loss and recurrent implant failures).